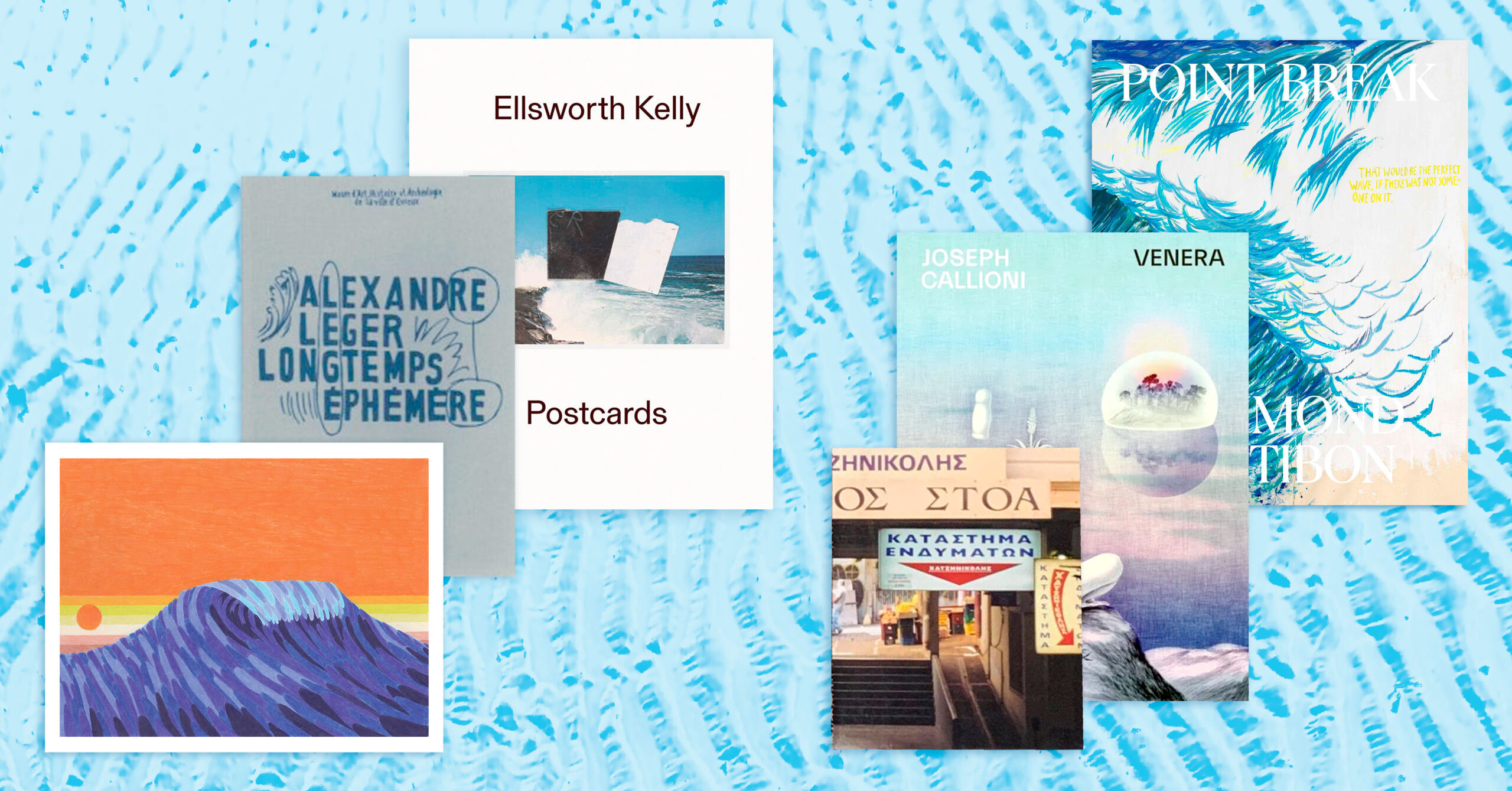 .
🌊 The Wave 🌊
.
Postcards d'Ellsworth Kelly – 400 postcards made from collages created by the artist over 50 years.
~
Longtemps éphémère d'Alexandre Leger – this publication presents the new drawings of Alexandre Léger in the continuity of his work of drawing-poems.
~
La vague – print A4 format by Téo Transinne
~
Point Break: Raymond Pettibon, Surfers and Waves – the book features a selection of more than a hundred surfers from the surfing series Pettibon started in 1985 and continues to develop today.
~
Venera – a science-fiction, a kind of "end of the world" that Joseph Callioni invests with a unique perspective, full of surrealism and fantastic visions, while allowing space for the imagination and the inner journey.
~
Magasin de vêtements – first fanzine of Mahaut Azéma's photographs taken during a trip to Greece in July 2021.
~